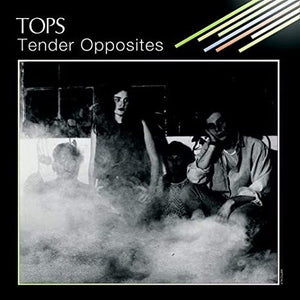 LTD. 10TH ANNIVERSARY BLUE VINYL LP.
"Originally released in 2012, "Tender Opposites" is Tops' debut album, now celebrating it's 10 year anniversary with a special edition LP. A lush array of timelessly crafted songs, "Tender Opposites" gathers it's strength through delicate intimacy. These are moving songs that succeed earnestly, disregarding trends and myth-making, focusing instead on pure pop craftsmanship.
Tops were formed in Montreal when song-writing duo David Carriere and Jane Penny decided to join forces with drummer Riley Fleck. Since then they have become one of the most influential underground bands of the past decade, creating a space for sophisticated pop music in the indie world. Their tendency to opt towards making straight-forward, stripped down and honest recordings let's their pop songwriting shine out in the open. With a heart firmly attached to their sleeves, their songcraft delves into the emotional intricacy of personal relationships, asking questions about power and desire. Riley Fleck's measured drumming and David Carriere's trademark guitar licks work in tandem and in service of Jane Penny's unmistakable, wistful voice. The result of this mixture is a collection of four self-produced records and a handful of singles that cover a range of moods and a complex emotional realm while maintaining a groove and musicality. Soft rock infused pop hits flow easily, surrounded by their signature moody ballads."