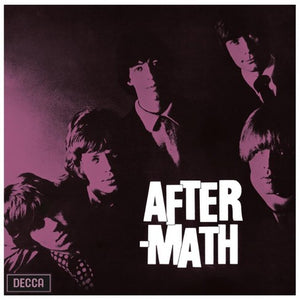 180g BLACK VINYL LP.
*HEADS UP - A COPY OF THIS TITLE ARRIVED IN OUR STORE WITH A DINGED CORNER. IT'S MARKED DOWN A DOLLAR.*
"The Rolling Stones 1966 album Aftermath represented a milestone for the band as it was the first to consist solely of Jagger/Richards original songs. It also strongly featured the remarkably wry, observant songwriting of "Mother's Little Helper" and the baroque charm of "Lady Jane." The album showcases Brian Jones' versatility as an instrumentalist. He's heard playing bells, dulcimer, harpsichord, marimba, and sitar, as well as guitar and harmonica."