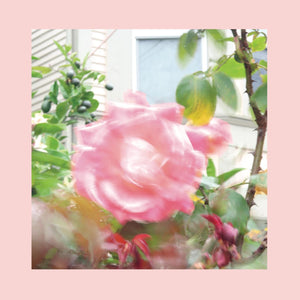 LTD YELLOW VINYL 2xLP.
*HEADS UP - OUR ENTIRE SHIPMENT OF THIS TITLE ARRIVED IN OUR SHOP WITH MINOR DINGS TO ONE CORNER OF EACH JACKET. NOTHING TRAGIC - THEY'RE  NEAR-MINT AND THEY'RE MARKED DOWN $1.*
"Summer at Land's End" is the 4th LP from The Reds, Pinks & Purples, Glenn Donaldson's solo kitchen pop "band." Since 2019 The Reds, Pinks & Purples has built an obsessive, ever-growing following by combining a traditional vinyl-oriented release schedule with monthly drops of new songs on Bandcamp and live streams on Instagram. 2021's "Uncommon Weather" was something of a breakthrough, getting actual radio airplay and even reaching #7 in the UK indie album breakers chart. Hitting a wildly prolific phase, Donaldson is back in less than a year with the brilliantly ambitious "Summer At Land's End."

Like the blossoming flower-themed sleeve might imply, it's bursting with heart-ripped-open vocals, ringing guitars, and warm reverberations. There are still plenty of concise indie-pop songs, but the album expands on the formula of the first three LPs into hazier acoustic sounds and some extended mood pieces. You might hear '80s and '90s influences in the echoing guitars, Creation, Teenbeat, 4AD, or even the radio pop of your youth, but more so, you might hear melodies and words that resonate someplace deep down as you journey through "Land's End" and move the needle back to the beginning again."