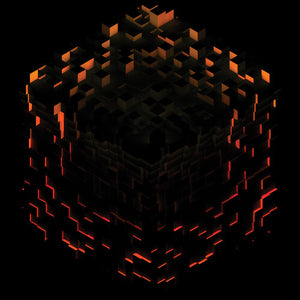 LTD FIRE SPLATTER VINYL 2xLP.
"As C418, composer and producer Daniel Rosenfeld designs sounds to resonate in both physical and pixelated realms. Best known for his original soundtracks to Minecraft, the single best-selling video game of all time, he's developed a discography of instrumental music over the last decade that traverses electronic pop patterns, neo-classical dreamscapes, and sparse ambient motifs. The latter element has broken from the "8-bit" pigeonholing of game music and earned him accolades that reference artists like Erik Satie (The Guardian) and Brian Eno (VICE). In 2015, after quietly self-releasing Minecraft Volume Alpha and Minecraft Volume Beta, Rosenfeld partnered with Ghostly International to reissue Minecraft Volume Alpha on vinyl and CD. The release garnered attention from proper music critics and the gaming community alike, becoming one of the most sought after records in the Ghostly catalog. Now, following several restocks of Alpha to fervent fan response, it is time for the soundtrack's second installment to shine. For the legion of listeners and players to, at long last, have Minecraft Volume Beta in tangible formats.
The double LP arrives in May 2020 on standard black and fire splatter colored vinyl, available in regular sleeves as well an exclusive limited-edition jacket with a lenticular cover which gives depth and movement to its 3D-rendered image.Originally self-released in 2013, Minecraft Volume Beta was C418's longest batch of music to date at nearly 140 minutes. The collection features tracks that were "silently" added to Minecraft during its music updates and a few that never officially entered the game. The run time is now adapted to fit the double LP format, while digital downloads include the full set. Rosenfeld's unmistakable abilities are on display; he creates a sweeping variety of musical ideas that mirror the limitless universe of Minecraft. Ghostly International is thrilled to give this unique collaboration its due treatment and hopes to see the creative inspiration which drives Minecraft and Rosenfeld continue to disperse by virtue of this unexpectedly universal music."