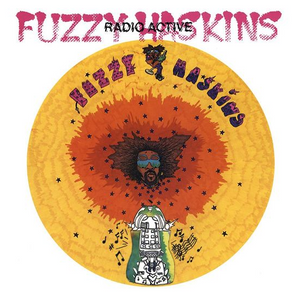 VERY LATE RSD DROP 2022 RELEASE...
180g VINYL LP...POSSIBLY WHITE VINYL, POSSIBLY BLACK - CAN'T SAY FOR SURE. EDITION OF 500, ACCORDING TO THE OBI STRIP.

"Jazz guitarist Calvin Keys is a legend among soul-jazz-funk fans for both his work as a session & touring musician and for the catalog of classic releases under his own name. Key's playing style is lean & muscular and his unique phrasing balances sophisticated jazz harmonics with funky R&B & soul grooves. Since the 1960s Calvin Keys has performed/recorded with renowned artists such as Ahmad Jamal, Ray Charles, Pharoah Sanders and Joe Henderson. He is also a mentor to young talent, offers private lessons, and is a frequent teacher at the yearly happening 'Jazz Camp West'.
Calvin Keys was born in 1943 in Omaha, Nebraska. His first musical influence was his father Otis, a well-known drummer in the city's music scene…he passed the music bug on to Calvin, who picked up the guitar early. Keys landed his first notable gig as a member of Eddie "Cleanhead" Vinson's band when he was 17 and then went on to play with Preston Love (of the Count Basie Orchestra). Later on, he would also join The Jimmy Smith Trio and then worked through the rest of the 1960's with legends such as Jimmy McGriff, Richard "Groove" Holmes and Brother Jack McDuff.
After moving to Los Angeles in the 1970's, he signed to Gene Russell's now-legendary Black Jazz label where he cut his first two albums: Shawn-Neeq (1971) & Proceed with Caution (1974). Next to his own output on Black Jazz Records, Calvin Keys also did session work for the label and played on several of its hit records. At this point in time Keys also auditioned for the Ray Charles Orchestra…his unique phrasing and his ability to balance sophisticated jazz harmonics with tough R&B and soul grooves were showcased nightly in Charles' band. Before relocating to San Francisco in 1975, he also played on Billy Brooks' jazz-funk classic 'Windows of the Mind' (1974) and focused on more live and session work. Keys then joined Ahmad Jamal's group and spent close to a decade with the pianist, touring the globe and recording six albums with him.
The 1980's and 1990's also proved similarly fruitful for Calvin Keys…he was a 'first-call' studio & live sideman and amassed massive credits for touring with all-stars from the likes of Tony Bennett, Pharoah Sanders and Sonny Stitt. He released two more fantastic solo albums: Full Court Press (1985) & Maria's First (1985), this time on Olive Branch Records. In 1991 he was featured on the recordings for the original score of the film 'Dying Young' composed by James Newton Howard. Next to all of this, his session and live work with his own trio continued at a relentless pace. He settled down in the Bay area and played a multitude of gigs throughout the 1990's.
After being sidelined in 1997 by heart surgery, Calvin Keys entered the new millennium with a bang! He released five widely acclaimed Jazz-charting albums & worked with major players from the likes of Taj Mahal (Santana, Miles Davis), Chester Thompson (Tower Of Power), Big John Patton (Blue Note), Phil Ranelin (Tribe), Sonny Fortune (Roy Ayers, Strata East), Buell Neidlinger (Lionel Richie, Quincy Jones), Peter Erskine (Joni Mitchell, Weather Report) and Lonnie Smith. There's no such thing as 'slowing down' for Mr. Keys!
On the album we are proudly presenting you today (Full Court Press) you'll find seven sublime tracks recorded in 1984 and released in 1985 on the Olive Branch label. This was Calvin Key's first solo album since his recordings for Black Jazz Records back in the 1970's. Full Court Press features an impressive arsenal of working road dogs that Keys had shared the stage with over the years. Included are: Maxayn Lewis (The Ikettes, Morris Day), Mike Thompson (Freddie Hubbard), James Gadson (Marvin Gaye, Herbie Hancock), Donny Beck (Buddy Miles, Bobby Lyle)…and many others.
Full Court Press is THE dictionary definition of smooth (yet funky) soul-jazz, with washes of warm, laid back grooves pinned under Keys' endless dancing up and down the fretboard. The playing is 'deep in the pocket' and comes off elegant and effortless. Fluid rhythmic fingerpicking that makes you forget all about time and space. This essential release deserves a prominent place in your record collection!
Tidal Waves Music now proudly presents the FIRST ever vinyl reissue of "Full Court Press" (originally released on Olive Branch Records in 1985). This rare record (vintage copies are not easy to come by) now comes as a deluxe 180g vinyl edition, strictly limited to 1800 copies worldwide with obi strip and features the original artwork by John Heard (Azar Lawrence, Count Basie) & sleeve notes by Sherman Ferguson (Pharoah Sanders Quartet). Released exclusively for Record Store Day 2022 and available in participating stores on June 18, 2022."