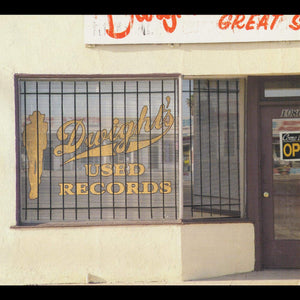 INDIE EXCLUSIVE GOLD NUGGET VINYL LP via NEW WEST.
"Dwight Yoakam's, Population: Me (2003) and Dwight's Used Records (2004) are being pressed on vinyl for the first time! Repackaged with updated artwork and remastered for vinyl, these two titles are being released on limited edition color vinyl for the first pressing release.

Dwight's Used Records features several cuts that Yoakam contributed to several tribute compilations, duets that appeared on other artists' albums, and a few unreleased covers. The album sounds remarkably cohesive despite the various sources and artists involved, and speaks to the consistent run of strong recordings Yoakam and producer Pete Anderson developed over their nearly twenty-year run. The collection contains the rootsy blend of country and bluegrass that has always been at the heart of Yoakam's music."