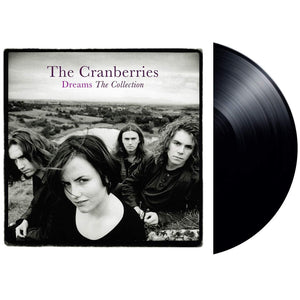 2020 BEST OF KINDA COMPILATION. EU IMPORT. BLACK VINYL LP.
*HEADS UP - SOME COPIES OF THIS TITLE ARRIVED IN OUR SHOP WITH A MINOR DING TO ONE CORNER OF EACH JACKET. THEY'RE NEAR-MINT AND THEY'RE MARKED DOWN $1.*
"The Cranberries - Dolores O'Riordan, Noel Hogan, Michael Hogan and Fergal Lawler - quietly became one of the world's most successful bands in the 1990s. With O'Riordan's remarkable voice and their unforgettable melodies, the group scored a string of UK and US Top 10 albums and singles. This stunning collection brings together 11 of their best-known tracks, including their unforgettable calling cards, 'Linger' and 'Zombie'."