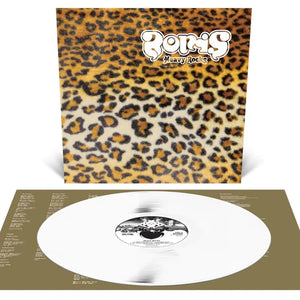 INDIE EX LTD WHITE VINYL LP.
*HEADS UP - ONE COPY OF THIS TITLE ARRIVED IN OUR STORE WITH A CORNER DING ON THE OUTSIDE JACKET. IT'S MARKED DOWN A DOLLAR.*
"The legendary Boris celebrate a 30 year career as one of experimental music's most forward-thinking, heavy, and innovative bands with the new album Heavy Rocks (2022). Continuing their series of Heavy Rocks records, Boris once again channels the classic proto-metal sounds of the 70s into something all new. The album, 10 pulse-pounding tracks, highlight the very trajectory of Boris and their storied career - from the driving, fuzzed out Rock N' Roll opener "She is Burning", to the punk, raucous "My Name is Blank", Boris are heavier than ever before. "Question 1" is just kickass - D-beats give way to a doomed, spaced out and heavier-than-anything guitar wailing and feedback, before diving back into their Metal, sending the listener into a complete frenzy. This is unmistakably Boris, and this is the band at the height of their powers."