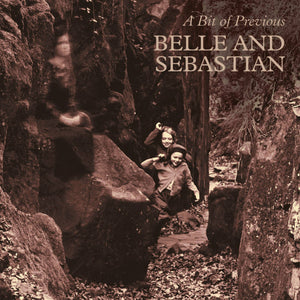 *THIS IS A PREORDER.* Shipping this week and available for pickup beginning May 6th.
INDIE EXCLUSIVE BLACK VINYL LP w/ ALTERNATE COVER ART.
"A Bit of Previous is a classic Belle and Sebastian album preoccupied with songs and melodies that won't leave your head and lyrics that can make you smile and ponder and sometimes be melancholic. It's an album self-produced and recorded by Belle and Sebastian (with contributions from Brian McNeil, Matt Wiggins, Kevin Burleigh and Shawn Everett) and their most hands-on since The Boy With The Arab Strap.
So what is a A Bit of Previous? It's a bit of everything, and a lot of what makes Belle and Sebastian so special and enduring. It's a band tackling the in- sight, experience and responsibility that come with getting older with humour and irreverence and lyrical exactitude and musical bravado. It's one of the UK's most beloved pop portraitists asserting themselves as an infallible source of energy and fun."