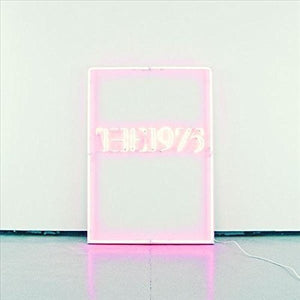 180g VINYL 2xLP....POSSIBLY BLACK VINYL, POSSIBLY CLEAR - CAN'T SAY FOR SURE WHICH COLOR VARIANT THESE ARE.

*HEADS UP - A COPY OF THIS TITLE IN OUR LATEST SHIPMENT ARRIVED IN OUR SHOP WITH A MINOR DING TO ONE CORNER OF THE OUTER JACKET. THAT COPY IS MARKED DOWN $1.*
"2016 release from the British popsters. The Manchester-bred band has built it's reputation here and overseas on the strength of it's rollicking live shows as well as it's self-titled 2013 debut album, which entered the UK album chart at #1. It has done well over half a million in sales and stream album equivalents, fueled by the success of the gold-certified single "Chocolate." October 2015's "Love Me" marked the first single to be released from this album."