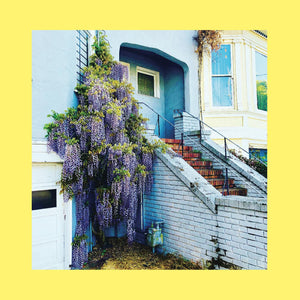 INDIE EXCLUSIVE ROYAL BLUE VINYL LP.

"Before The Reds, Pinks & Purples started getting noticed by a larger audience, the "I Should Have Helped You" 4 song EP snuck out on Swedish experimental label I Dischi Del Barone and quickly disappeared, becoming a little-heard but often whispered about piece of the RPPs discography. Recorded around the same time as the material that ended up on the buzzed-about LP "Uncommon Weather," it contains some of the best examples of Glenn Donaldson's melancholy but wry take on indie pop. Needless to say, it's terrific.

The original 7" is now a white whale for collectors, trading for silly prices on Discogs when it shows up at all. This music *needs* to be heard, so we've put together this limited reissue that adds six more tracks to make it a mini-LP length grab bag of hits. It has songs about record shopping, religion, worker's rights, dysfunctional holidays, and of course heartbreak sung over a maze of shimmering fuzzy guitars and drum machine beats -- essential chapter of the Reds, Pinks & Purples story."