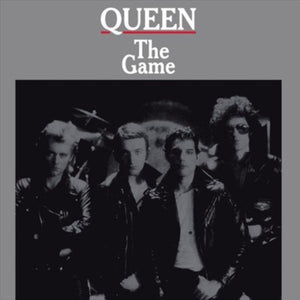 2018 REISSUE. 180g BLACK VINYL LP. HALF-SPEED MASTERED.
*HEADS UP - A COPY OF THIS TITLE IN OUR LATEST SHIPMENT ARRIVED IN OUR SHOP WITH A FEW DINGS TO THE CORNERS OF THE OUTER JACKET. THAT COPY IS MARKED DOWN $2.*
"The Game is the eighth studio album by the British rock band Queen. It was released on 30 June 1980. The Game features a different sound than it's predecessor, Jazz (1978). The Game was the first Queen album to use a synthesizer (an Oberheim OB-X). "Crazy Little Thing Called Love", "Sail Away Sweet Sister", "Coming Soon" and "Save Me" were recorded from June to July 1979. The remaining songs were recorded between February and May 1980. A critical and commercial success, The Game became the only Queen album to reach #1 in the US, and became their best-selling studio album in the US, with four million copies sold to date."