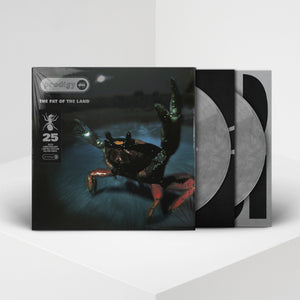 25th ANNIVERSARY EDITION. LTD SILVER VINYL 2xLP.
"One of the most iconic albums of the 90s, The Prodigy's Fat of the Land took rave music kicking and screaming into uncharted territories, the bands Keef Flint, Liam Howlett and Maxim modern day rockstars revered on festival stages and club sound systems alike.

The Prodigy mark the 25th anniversary of The Fat Of The Land this year with a sold out UK tour, and this special edition vinyl."