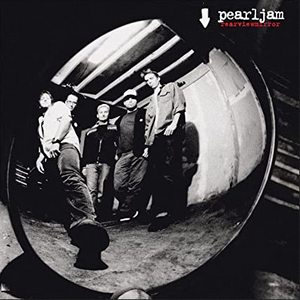 140g BLACK VINYL 2xLP.
*HEADS UP - ONE COPY OF THIS TITLE ARRIVED IN OUR SHOP WITH ~1.5" SPLITS ACROSS THE TOP SEAMS OF THE GATEFOLD JACKET A SMALL CREASE TO THE UPPER RIGHT CORNER. THAT COPY IS MARKED DOWN $3.*
"Rearviewmirror (Greatest Hits 1991-2003) is a two-part compilation album by American rock band Pearl Jam, originally released on November 16, 2004. The album's two discs are both devoted to different sides of the band's catalogue: Volume 1, the "Up" side, contains the band's heavier rock songs."