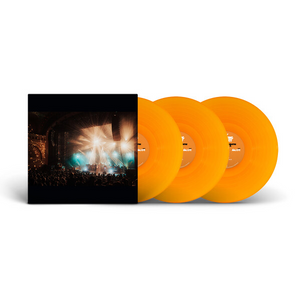 TRANSLUCENT ORANGE VINYL 3xLP.
*HEADS UP - ALL COPIES OF THIS TITLE IN OUR LATEST SHIPMENT ARRIVED WITH MINOR DINGS TO ONE CORNER TO THE OUTER JACKETS. THOSE COPIES ARE MARKED DOWN $2.*

"The second release in My Morning Jacket's "MMJ Live" series. Recorded live at the Auditorium Theatre in Chicago, IL on Nov 11, 2021 and featuring a setlist of career highlights - from recent tracks "Love Love Love" and "Complex" to classics like "Dondante", "Mahgeetah" and "Phone Went West.""