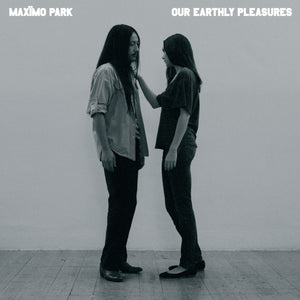 15TH ANNIVERSARY SILVER VINYL LP.
"Maximo Park's Our Earthly Pleasures is being repressed to celebrate the 15th anniversary of the momentous record.
With production work from the renowned Gil Norton, the Newcastle quintet's second studio album shows them at their best. The 12 tracks offer laments of a failing long distance relationship through folly paired with tender nostalgia. On Our Earthly Pleasures, Maximo Park found the sweet space between new wave and post-punk."