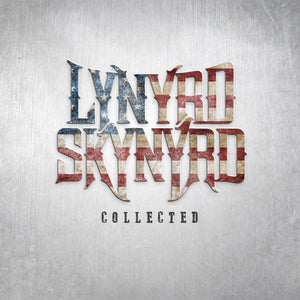 MUSIC ON VINYL IMPORT (EU). 180g BLACK VINYL 2xLP.
*HEADS UP THAT THIS COPY ARRIVED IN OUR SHOP WITH ONE MINOR CORNER DING AND A HALF INCH SPLIT ALONG THE TOP OF THE GATEFOLD. IT IS MARKED DOWN $2.*
"Lynyrd Skynyrd Collected is our brand new album from the exclusively composed series. The album focuses on the entire catalogue of the band and besides the well-known songs the Collected album also includes the hidden gems. The American band Lynyrd Skynyrd became famous by popularizing the Southern rock during the 70s. With their signature songs "Free Bird" and "Sweet Home Alabama" they were getting worldwide attention. Their list of impressive songs is endless and are all Collected for this double LP. You'll find classics like "Saturday Night Special" and "Call Me the Breeze" on the album but also "Need All My Friends" (as Lynard Skynard) and "Don't Ask No Questions". Their breakthrough hit "Sweet Home Alabama" helped them to increase the reach of the guitar driven southern rock sound. It was the first of many hit singles and albums, pushing the band higher on the music stage. Lynyrd Skynyrd Collected is now available on black vinyl."