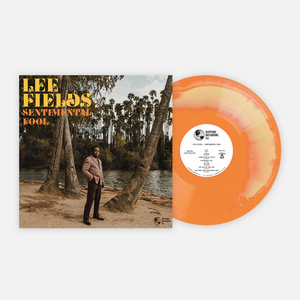 INDIE EXCLUSIVE ORANGE VINYL LP.
"Lee Fields is arguably the greatest soul singer alive today. In an age when the shelf life of an artist largely depends on posturing and trends, he has proven to be an unassailable force of nature. His prolific, decade-spanning career continues to reign supreme on the modern soul scene.

In early 2022, Lee reunited with Daptone Records and producer Gabriel Roth to record Sentimental Fool, a deep, blues-tinged, wholly-conceived soul album. From his first line to his final plaintive lyric, the beauty, power, and raw humanity of Lee's voice is on full display here; the culmination of an astounding career that has seemed to defy gravity, rising to only greater and greater heights."