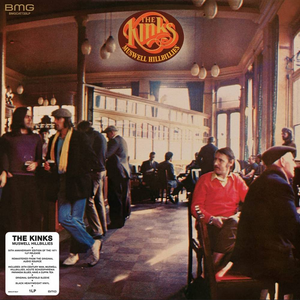 *HEADS UP - A COPY OF THIS TITLE ARRIVED IN OUR STORE WITH A SEAM SPLIT. IT'S MARKED DOWN A DOLLAR.*
50th ANNIVERSARY REMASTER. BLACK VINYL LP.
"This 1971 classic album has been remastered from the original audio source for the album's 50th anniversary and is released on heavyweight vinyl. This period's first Kinks album, Muswell Hillbillies is for many people their best of all. It conversely looks back on Ray and Dave Davies' London roots, telling tales of working-class families migrating from the war-torn and redevelopment-ravaged inner city to the strange, leafy suburbs of North London."