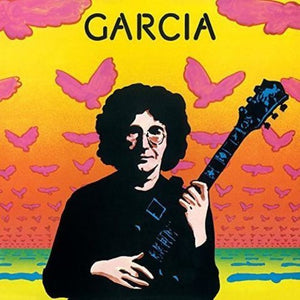 180g BLACK VINYL LP.
*HEADS UP -  SOME COPIES OF THIS TITLE IN OUR LATEST SHIPMENT ARRIVED IN OUR SHOP WITH MINOR DINGS TO ONE CORNER OF THE JACKETS. THOSE COPIES ARE MARKED DOWN $2.*
"Originally released in 1974, Garcia (Compliments Of) is Jerry's second full-length solo studio album. Produced by long-time collaborator John Kahn, the track list boasts classics from artists like Chuck Berry, Smokey Robinson, and Peter Rowan. This record showcases an all-star cast of the 1970's most in-demand session players: drummer Ron Tutt, guitarist Larry Carlton (Steely Dan, Joni Mitchell), organist Merl Saunders, and legendary backing vocalists Merry Clayton and Clydie King among others."