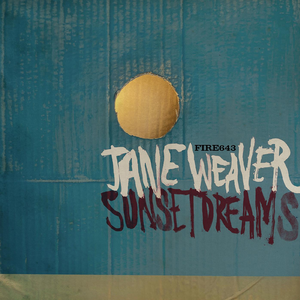 BLACK VINYL 12" EP via FIRE RECORDS.
"A brand new six-track EP 'Sunset Dreams' features two unreleased tracks from the 'Flock' sessions and remixes from W.H. Lung and See Thru Hands. Featuring the stand-out 'Sunset Dreams' in its original breath-taking form. Plus an extended remix of 'Solarised', along with northern combo W.H. Lung's remix of the track. Furthering the eclectic electronic vibe, there's also a See Thru Hands mix of 'The Revolution Of Super Visions' and two new tracks; 'The Lexical Distance' and 'Don't Tell Me I'm Wrong', all capturing the pop vision of this ever-morphing electronic pioneer. The 'Sunset Dreams' EP continues the journey."
"Having earned a cult audience for her psychedelia, Weaver makes her version of a pop record, where Kylie-level hooks are set against hallucinatory backings."  -  The Guardian.
"Ominous and luminous, expansively spacious and sonically imploding, scientific, ephemeral and eternal."  -  The Quietus 
"The high priestess of eccentric exploration Jane Weaver goes pop with superlative results."  -  The Line Of Best Fit