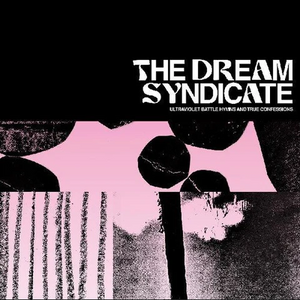 LTD. VIOLET VINYL LP.
"The brand-new album from The Dream Syndicate blends vintage Krautrock, Eno-like ambience, Neu-inspired rhythmic groove and a Californian sun baked sheen into the their classic psychedelic, melodic, hue.

The Dream Syndicate have moved well past their early Velvet Underground influences and taken on British glam, German prog, and more

Featuring singer/songwriter/guitarist Steve Wynn, drummer Dennis Duck, bassist Mark Walton, lead guitarist Jason Victor plus their newest member Chris Cacavas on keyboards, plus guest appearances from Stephen McCarthy (of The Long Ryders) and Marcus Tenney's expressive sax and trumpet work.

"Clever, ambitious, and blessedly noisy." AllMusic

"Atmospheric rock music veering between noise and subtlety compelling." Pitchfork"