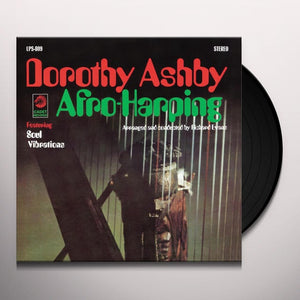 2018 REISSUE. BLACK VINYL LP.
*HEADS UP - ONE COPY OF THIS LP ARRIVED IN OUR SHOP WITH A MINOR DING TO ONE CORNER OF THE JACKET. IT'S MARKED DOWN $1.*
"1968 album from the jazz harpist. From the opening funky groove with Theremin to the reverb heavy harp solos Dorothy Ashby proved that the harp is more than just an exotic orchestral color. Her solos stretch the capabilities of the instrument with her unique ability to bend notes with her distinct pedal technique and unique harp ability. Freddy Hubbard's "Sunflower" becomes a mind-blowing mix of jazz, percussion and rock. Ashby's harmonic selections are as up to date now as they were then."