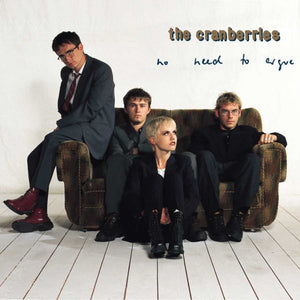 DLX EDITION. 2020 REMASTER. 180g BLACK VINYL 2xLP w/ B-SIDES AND A PREVIOUSLY UNRELEASED RECORDING ON SIDE D.

"Features the remastered album plus three B-Sides, "Yesterday's Gone", and the band's cover of the Carpenters "(They Long To Be) Close to You". Includes a 5,000-word sleeve note on the history of the album.
Originally released in 1994, No Need to Argue, the second studio album by Irish alternative rock band The Cranberries, was the band's highest-selling album, shifting over 17 million copies worldwide and contains the band's most successful single "Zombie".