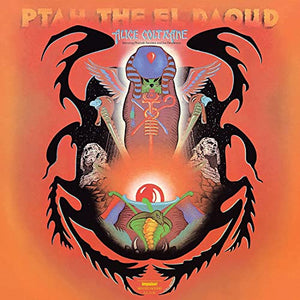 VERVE BY REQUEST 180g BLACK VINYL LP.
*HEADS UP - A COPY OF THIW TITLE IN OUR LATEST SHIPMENT ARRIVED IN OUR SHOP WITH A SEAM SPLIT ON TOP OF THE OUTER JACKET. THAT COPY IS MARKED DOWN $1.*
"Recorded in the basement studio of the Coltrane family home in Dix Hills in 1970, Alice Coltrane's fourth album is a transcendent masterpiece of spiritual jazz. The title track is an ode to the Egyptian God, Ptah (the El Daoud meaning "the beloved"). Many moments on the album reach what Coltrane herself defined the term Turiya as: "a state of consciousness - the high state of Nirvana, the goal of human life." Verve By Request Series features 180-gram vinyl pressed at Third Man in Detroit."