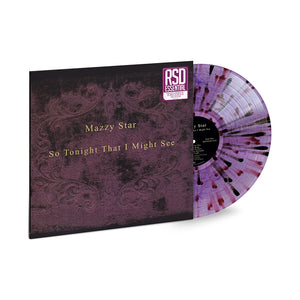 *THIS IS A PREORDER.* Will ship / be available for pickup on or around February 9th, 2024, barring any major manufacturing issues.
2024 REISSUE. RSD ESSENTIALS EDITION. VIOLET SMOKE w/ PURBLE & BLACK SPLATTER VINYL LP.

"On this, the band's second album, the core emphasis remained a nexus point between country, folk, psych, and classic rock all shrouded in mystery, and Hope Sandoval's trademark drowsy drawl remained swathed in echo. The hit single "Fade Into You" brought Mazzy Star unprecedented success."