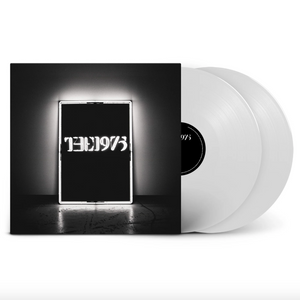 10TH ANNIVERSARY WHITE VINYL 2xLP.
*HEADS UP -  A COPY OF THIS TITLE IN OUR LATEST SHIPMENT ARRIVED IN OUR SHOP WITH A SEAM SPLIT ON TOP OF THE OUTER JACKET. THAT COPY IS MARKED DOWN $2.*
"Growing out of the success of their initial EPs and singles, The 1975's self-titled album shot straight to the top of the U.K. charts in 2013. Mastering '80s pop sounds and a dash of '90s R&B with a modern edge and lyrics, the band became the catchy new sound out of Manchester. The 1975's odd name was inspired by an inscription they found in an old book of beat poetry. The platinum-certified album features the singles "The City," "Chocolate," "Sex," "Settle Down," "Robbers" and "Girls.""