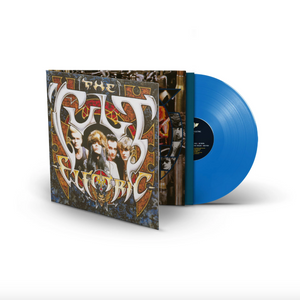 2023 REISSUE. LTD OPAQUE BLUE VINYL LP.
*HEADS UP - OUR COPIES OF THIS TITLE WERE DELAYED AND ARE ARRIVING LATE. ANY ORDERS CONTAINING THIS RELEASE WILL SHIP / BE AVAILABLE AS SOON AS WE HAVE THOSE RECORDS IN THE SHOP.*
"The Cult's third album Electric was released in 1987 and caused the band to explode to new levels of fame. It contains the massive hits "Love Removal Machine", Wild Flower" and "Lil' Devil" and was produced by Rick Rubin. Electric was a commercial and critical success, propelling The Cult to the forefront of the hard rock scene and cementing their status as one of the most influential bands of the era. The album remains a touchstone for hard rock and heavy metal fans, a classic work that captures the spirit of rebellion and the power of rock and roll."