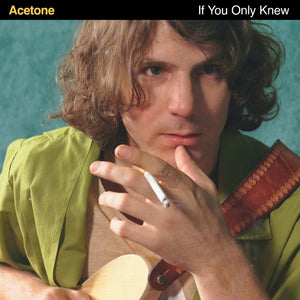 2023 REISSUE. BLACK VINYL 2xLP.

*HEADS UP - ALL COPIES OF THIS TITLE IN OUR INITIAL SHIPMENT ARRIVED IN OUR SHOP WITH A MINOR DING OR LIGHT CREASING TO ONE CORNER OF THE OUTER JACKETS. THEY ARE NEAR-MINT AND THEY'RE MARKED DOWN $2.*
"Originally released in 1995 on Vernon Yard Recording. If You Only Knew is now available for the first time on vinyl. New West Records is proud to present this record pressed across two LPs and packaged in a full color gatefold."